| | |
| --- | --- |
| Genre | reggae, dancehall, ragga, roots, seen live |
Anthony B (aka Keith Blair) est né le 31 mars 1976 à Clarks' Town, Jamaïque. Il passe son enfance à Trelawny où il commence à chanter dans les églises, à l'instar de ses aînés Bob Marley et Toots and the Maytals. Après avoir fait ses armes dans le sound system local Shaggy Hi-Power, il décide de partir à Portmore, où il fait la connaissance d'autres artistes comme Determine, Mega Banton , Ricky General , Terror Fabulous ou encore Little Devon . C'est d'ailleurs ce dernier qui va le présenter à Richard Bell, le célèbre producteur du label Star Trail.
Son premier album, "The Living Is Hard", sort en 1993, mais sa carrière débute vraiment à partir de 1996. Le bobo signe un premier succès : Repentance Time qui le révèle au public. Suivent ensuite quelques uns de ses tout meilleurs titres comme Rumour, Raid di barn et le Fire pon Rome aux lyrics explosifs. Son premier album "Real Revolutionary", qui comprend justement ces singles, arrive dans la foulée et reçoit un bon accueil dans le milieu. Fin 1997, son deuxième album "Universal Struggle" arrive dans les bacs. Plusieurs morceaux marquent les esprits comme Nah vote again, sorti alors que se profilent les élections jamaïcaines de 1997, le Waan Back reprenant le riddim du Night Nurse de Gregory Isaacs ou encore Marley Memories, ultime hommage au King.
En 2000 il enregistre au Tuff Gong studio un duo pour un album de Pierpoljak sur le titre Poor Man
Un an plus tard, le Dj revient avec "Seven Seals". Cet album ne rencontre malheureusement pas le succès mérité et reçoit une critique mitigée malgré de très bons titres. En 2001, il signe "That's Life" aux sonorités roots sur lequel on peut notamment retrouver la reprise Equal Rights de Peter Tosh. Viennent ensuite les albums "Street Knowledge" (comprenant, entre autres, le cut Police et le duo Two Sevens Clash avec Joseph Hill de Culture), le très moyen "Smoke Free" et le peu reconnu "Justice Fight".
Plus récemment, "Powers of Creation", a été produit par Frenchie (producteur notamment de Raggasonic), pour son label Maximum Sound. A noter également un album et DVD "Live on the battlefield", enregistré à Toulouse en 2002, qui résume bien l'énergie que peut produire cet artiste lors de ses prestations scéniques, et sa relation avec le public français.
Discographie:
HIGHER MEDITATION
Release : 20/02/2007
Label : Greensleeves
Lire la chronique - Tracklist
Tracklist :
1. Intro
2. Higher meditation
3. Honour to Marcus Garvey feat. Natty King
4. Nah run from people
5. Hold on
6. Just can't live that way
7. Ease off
8. One chalice
9. Tired of waiting in vain
10. Your time has come
11. Jah, Jah, Jah, Jah, Jah
12. Smoke weed everyday
13.
No Passa Passa
14. Real warriors feat. Turbulence
GATHER AND COME
Release : 25/09/2006
Label : Penitentiary
Tracklist
Tracklist :
1. Fight
2. Bad Fi Who
3. Let Down
4. Out On The Street
5. Pumps And Pride
6. Gather And Come
7. Woman Love Vanity
8. Election Time
9. Keep Your Head
10. Street Boy
11. Anthony B
12. Herb People
13. Who A Di Boss
14. Bun Dem
15. Your So Fine

CONFUSED TIMES
Release : 07/11/2005
Label : Penitentiary
Tracklist
Tracklist :
1. Moment Been Waiting For
2. Confused Time
3. This Is The Moment
4. Too High
5. Never Give It Up
6. Lock It Up Now
7. Push
8. Scream
9. Can't Take My Eyes Off You
10. No Surrender No Retreat
11. Rasta
12. Simple Something
13. Jamaica
14. Dem Bun
15. Can't

MY HOPE
Release : 29/08/2005
Label : Minor7Flat5
Tracklist
Tracklist :
1. My hope
2. Global awareness
3. More pon more
4. Don't cry feat. Mark Wonder
5. Strong shoulder
6. Jah alone
7. Dancehall thing
8. Watch over my head
9. Girl look fine
10. Face off feat. Gentleman
11. Rise up feat. Taffari
12. Crown I
13. Rastaman she love

JUDGEMENT TIME
Release : 27/07/2005
Label : 2b1 records / Jet Star
Tracklist
Tracklist :
1. God above everything
2. Not an easy road
3. Queen house
4. Complex
5. Defend the place
6. Back at you
7. Reda dan red
8. Dance with me
9. Big time
10. Llion
11. Defend yourself
12. Love triangle
13. It's time to change
14. Storm is over now

BLACK STAR
Release : 28/06/2005
Label : Maximum sound / Greensleeves
Lire la chronique - Tracklist
Tracklist :
1. Intro
2. World A Reggae Music
3. Praise Jah
4. Poor Man's Cry (featuring Jah cure)
5. I Understand
6. Give Thanks (featuring Ras Shiloh)
7. Never Sell Out
8. Watch Over My Soul
9. Black History
10. Come Free My Mind
11. Don't Buss Your Gun
12. Rastafari Crown
13. Sunshine
14. Start It Now

UNTOUCHABLE
Release : 14/09/2004
Label : Togetherness
Lire la chronique - Tracklist
Tracklist :
1. Untouchable
2. Someone loves you (feat. Aisha)
3. Soldiers feat.Wyclef
4. Lollipop
5. Safe sex (feat. Blaqthoven)
6. Lighter (remix) (feat. Bone Crusher)
7. The airport experience (skit)
8. Love I more
9. All the way feat.King Dove
10. What would U do (feat.Snoop Doggy Dogg)
11. Sweet for a moment
12. Jah is there for I
13. Who is gona help (feat.King Dove)
14. Lighter (feat. Wyclef Jean)

POWERS OF CREATION
Release : 01/09/2004
Label : Maxximum Sound / On The Corner
Lire la chronique - Tracklist
Tracklist :
1. Send Them Come
2. Stand Guard
3. Rootsman
4. Powers Of Creation
5. Words Of Purity
6. One God
7. Have Faith
8. Do Something For The Poor
9. Gimme The Weed (With Mr. Vegas)
10. Nothing Like Love
11. I Like Your Style (With Ruty)
12. Jah Calling

JUSTICE FIGHT
Release : 2004
Label : On The Corner
Tracklist
Tracklist :
1. Justice fight
2. Wrath
3. Every woman
4. Fan dangles
5. Girls
6. Lonely
7. It's over now
8. Hail Jah
9. State of mind
10. Hotness
11. Life is a lesson
12. Do your thing
13. Cloth
14. True love

WISE MAN CHANT
Release : 2004
Label : Black Scorpio
Tracklist
Tracklist :
1. Fire man
2. Oh my Lord
3. War
4. Real ting
5. Nobody child
6. Blow dem
7. Chant a psalm feat.Yellowman
8. Caan say
9. Grandma grandpa
10. Shouldn't do that
11. Out of my mind feat.Sanchez
12. Warn and teach
13. Haffi mek a move
14. Ragga move
15. Stand up and tell

JUDGEMENT TIME
Release : 2003
Label : 2B1
Tracklist
Tracklist :
1. God above everything
2. Not an easy road
3. Queen house
4. Complex
5. Defend the place
6. Back at you
7. Reda dan red
8. Dance with me
9. Big time
10. Lion
11. Defend yourself
12. Love triangle
13. It's time to change
14. Storm is over now

SMOKE FREE
Release : 2003
Label : Bogalusa
Tracklist
Tracklist :
1. Intro four
2. Smoke free
3. Searching
4. Champaign
5. Vacation
6. Next door
7. Bun a wicked
8. Fire bun
9. Giddion
10. Bad boy
11. Coffin' door
12. Selassie
13. Champaign (backyard mix)

VOICE OF JAMAICA VOL 2
Release : 2003
Label : Tha Jam
Tracklist
Tracklist :
1. Better way
2. Put it on
3. Try hard
4. Man with action
5. Chant a prayer
6. No like what a gwaan
7. Pon di corner
8. Dance time
9. Jah love feat.Nitty Kutchie
10. Hafi have a queen feat.Little Twitch
11. Needy greedy
12. Come fi it
13. Ghetto man do that

STREET KNOWLEDGE
Release : 2003
Label : On The Corner
Tracklist
Tracklist :
1. Two 7 clash feat.Culture
2. Police
3. God above everything
4. Revelation
5. Laws for the rich
6. First start
7. GhetToman do that
8. World free feat.Doniki
9. Dancing mood
10. Key to heart feat.Courtney Melody
11. Wine and roses
12. Change of weather
13. Good cop and bad cop
14. Don't buss your gun
15. Gun powder
16. Pass the kutchie feat.The Mighty Diamonds

REGGAE MAX
Release : 2002
Label : Jet Star
Tracklist
Tracklist :
1. Freedom of speech
2. Mr. Heartless
3. Universal struggle
4. Raise
5. God above everything
6. $20 coin
7. Better way
8. Damage
9. All Jah children
10. Lie
11. Queen and lady
12. Heavy load
13. Me dem a ban
14. Celina
15. Love and affection
16. Waan back
17. More life
18. Bobo cloth

LIVE ON THE BATTLEFIELD
Release : 2002
Label : Corner shop
Tracklist
Tracklist :
CD 1
1. Intro : Burnin' and lootin'
2. Storm winds
3. Hurt the heart
4. Universal struggle
5. Raid the barn
6. Good life
7. Joy
8. Mr. Heartless
9. Equal rights
10. Johnny B. Goode
11. Fire pon Rome
12. Swarm me
13. Waan back
14. Cut out that
15. Fire dance
CD 2
1. I don't wanna lose
2. Bun down Sodom
3. One thing
4. Prophecy a reveal
5. Damage
6. Family business
7. Jerusalem
8. Stand up and fight
9. Musical fire
10. One love (instrumental)
11. Give thanks
12. Fireman
13. Rumour
14. Love or infatuation
15. Redder than red/Faxx

THAT'S LIFE
Release : 2001
Label : VP
Tracklist
Tracklist :
1. Good life
2. Dutty heart
3. Fire pon di government
4. Equal rights
5. Dust 'em out
6. Fire dance
7. Man got to do
8. That's life
9. Black coffee
10. All God's children
11. Love or infatuation
12. Wave of the crosses
13. Rally round
14. Mad dem
15. Lock the guns dem
16. I will never bow down

MORE LOVE
Release : 2001
Label : Artists Only
Tracklist
Tracklist :
1. Straight can't lean
2. Rolling down the street
3. Yard and broad
4. Dem no like me
5. Talk too much
6. More love
7. Folly ground
8. Wrong a wrong, right a right
9. My story
10. Universal joy feat.Determine and Saba Tooth
11. Clean heart

SEVEN SEALS
Release : 1999
Label : VP
Tracklist
Tracklist :
1. Conscious entertainer
2. Free
3. Who shoot first
4. Family business
5. Mr. Heartless
6. Cover you tracks
7. Conquer all
8. You move me
9. Nah go hide feat.Iyashanti
10. Wicked people
11. Stranger
12. Dem a question
13. Miracle of love
14. Hello mama Africa (remix) feat.Garnett Silk and Buju Banton
15. Cut out that
16. Clean up
17. Me dem fraid of
18. Our father

ONE MISSION
Release : 1999
Label : J & D
Tracklist
Tracklist :
1. Capleton - I am (intro)
2. Capleton - Who I am
3. Capleton - Things are happening
4. Capleton - Ready when you ready
5. Capleton - Who is dem
6. Capleton - Nuh pardon
7. Capleton - Good in her clothes
8. Capleton - Heated rush
9. Capleton - What they gonna do
10. Anthony B. - Dreader than dread
11. Anthony B. - Life nuh easy
12. Anthony B. - Zagga zow feat.King David
13. Anthony B. - When mama forsake you

2 STRONG (WITH SIZZLA)
Release : 1998
Label : Raggin'
Tracklist
Tracklist :
1. Sizzla - Food of thought
2. Anthony B. - Damage (remix)
3. Sizzla - Lovely life
4. Anthony B. - The joy
5. Sizzla - Do some good
6. Anthony B. - Shining light
7. Sizzla - Holding firm
8. Anthony B. - Higher heights
9. Sizzla - Live yu live
10. Anthony B. - Watch out
11. Sizzla - Wanting you
12. Anthony B. - Musical fire
13. Sizzla - Haunted and nervous
14. Anthony B. - Praise the man

ANTHONY B AND FRIENDS
Release : 1998
Label : Rhino
Tracklist
Tracklist :
1. Anthony B. - Live in love
2. Anthony B. - Fight dem a fight
3. Anthony B. - Money in hand
4. Anthony B. - Beat down Babylon wall
5. Anthony B. - Jah it's you
6. Tusty Melody - Blie
7. Tusty Melody - Wise up
8. Renegade - Girls headquarters
9. General Trees - Deportee
10. Johnny P. - Mama
11. Renegade - Porer class
12. Simpleton - Duppy badman
13. Comanche - Hook or the crook
14. Bobo Zarro - Mystery Babylon
15. Lady P. - Feeling lonely
16. Future Troubles feat.Junior Demus - Them no know we
17. Little General - Don't stick around

UNIVERSAL STRUGGLE
Release : 1997
Label : VP
Tracklist
Tracklist :
1. Storm winds
2. Heavy load
3. Universal struggle
4. Gangstas think twice
5. Waan back
6. Seek Jah first
7. Nah vote again
8. Damage
9. Splifftail
10. Zinc fence jungle feat.Luciano
11. Mockingbird
12. Jerusalem
13. Money worries
14. Rastaman school
15. Sunburnt faces
16. Marley memories
17. Storm sax

REAL REVOLUTIONARY
Release : 1996
Label : Greensleeves
Tracklist
Tracklist :
1. This notion
2. So many things
3. One thing
4. Ghetto youth
5. Cold feet
6. Raid di barn
7. Hurt di heart
8. Fire pon Rome
9. Carrying on
10. Swarm me
11. World in trouble feat.Garnett Silk
12. Rumour
13. (Al)low di herb
14. Prophecy ah reveal
15. Bun down Sodom
16. Repentance time

PREDATOR AND PREY
Release : 1996
Label : Alpha Enterprise
Tracklist
Source
Top Titres
1
Smoke Weed Everyday
2
Nah Run from People
3
World A Reggae Music
4
Hold On
5
Just Can't Live That Way
6
Jah, Jah, Jah, Jah, Jah
7
Tired of Waiting in Vain
8
Higher Meditation
9
One Chalice
10
Ease Off
Top Albums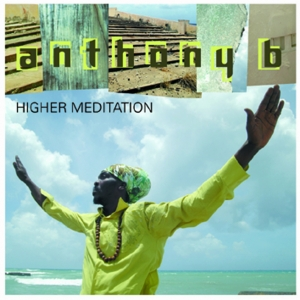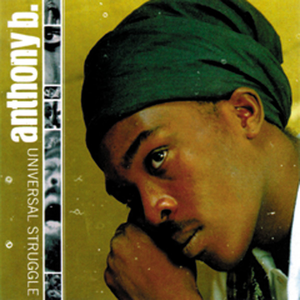 Universal Struggle
pistes